blog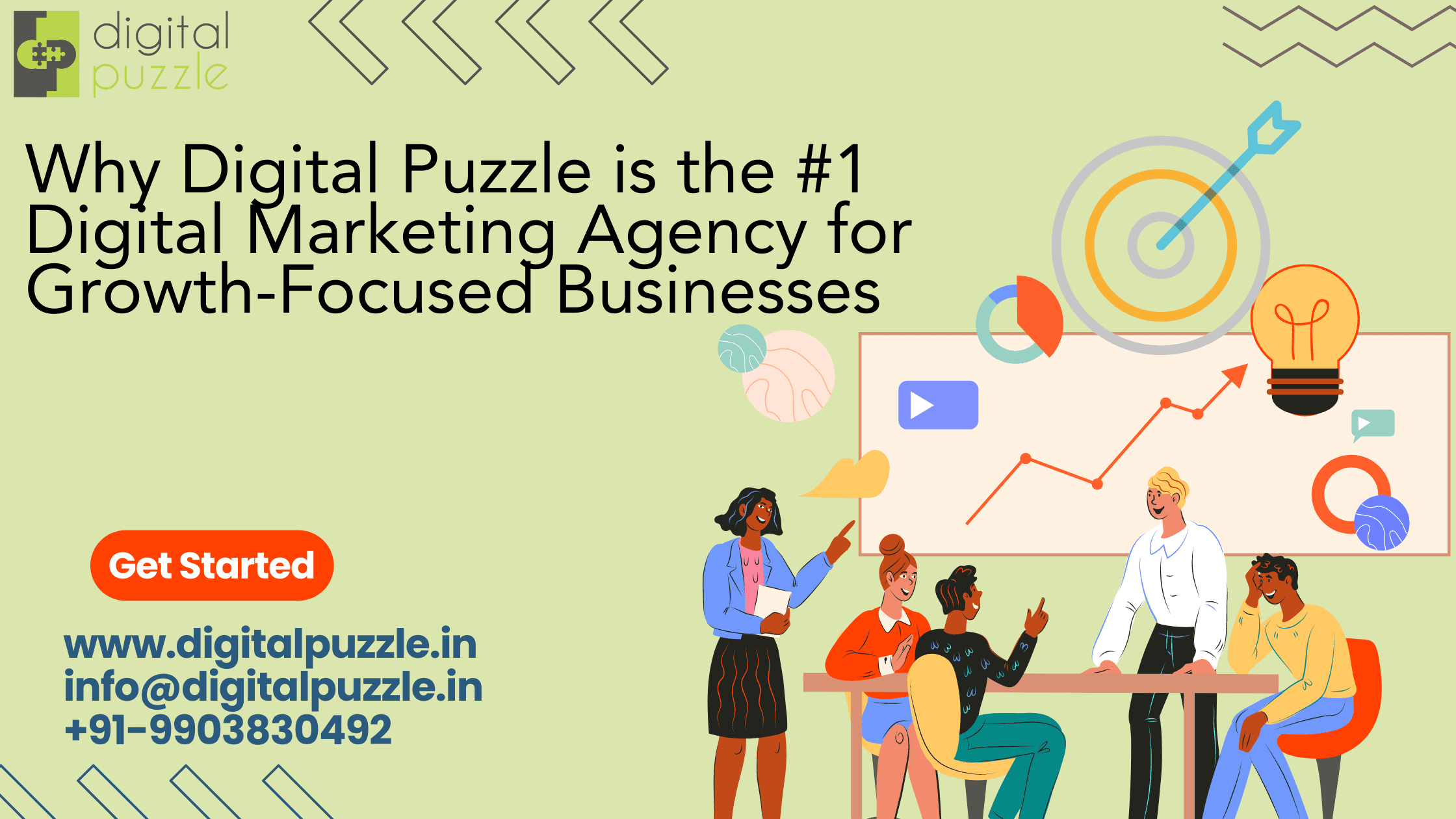 But with so many options for digital marketing, how do you know which company is the best to propel your business forward? Look no further than Digital Puzzle – the premier digital marketing agency that delivers unparalleled results for its clients.
So what makes Digital Puzzle stand out from the rest? Here are the top reasons this agency is simply the best in the business:
Cutting-Edge Strategies
Digital Puzzle stays ahead of the curve when it comes to digital marketing trends. Their team is obsessed with constant research and education to ensure their strategies utilize the latest and greatest tactics. While other agencies rely on outdated methods, Digital Puzzle leverages innovative approaches like hyper-targeted paid ads, influencer partnerships, live video, and more. This creates exceptionally effective campaigns.
Industry-Leading Experts
Digital Puzzle employs only the top experts across every digital marketing specialty. Their team has elite-level experience creating and managing successful strategies for clients in diverse industries. And they are also thought leaders who speak at conferences and contribute to major publications. This depth of talent gives Digital Puzzle unmatched skills to meet the unique needs of any brand.
Proven Track Record
The work speaks for itself – Digital Puzzle has an extensive portfolio of successful brand transformations. From startups to Fortune 500 companies, they have elevated countless businesses with their digital marketing expertise. Their past clients achieve remarkable metrics like 800% returns on ad spend, 500% increases in site traffic, and three times faster lead generation. Digital Puzzle gets real, tangible results.
Comprehensive Services
Unlike other agencies, Digital Puzzle is a one-stop shop providing every digital marketing service imaginable. Their capabilities include SEO, SEM, social media marketing, email marketing, web design, influencer marketing, video marketing, and more. With all these services under one roof, they can create fully integrated strategies that help clients achieve their goals faster.
Data-Driven Approach 
Analytics and metrics are the backbone of Digital Puzzle's work. They monitor and optimize based on key KPIs using cutting-edge software tools. The team gathers quantitative data and customer insights to continually refine campaigns until they produce the desired ROI. Their meticulous optimization and data analysis means no effort or dollars are wasted.
Customer-Focused Service
In the world of digital marketing, no two brands are alike. That's why Digital Puzzle tailors everything they do to match each client's business goals, target audience, budget, timeline, and more. Their strategies are highly customized for optimal effectiveness. Plus their level of service goes beyond expectations to deliver white-glove client care.
Best-in-Class Results
At the end of the day, Digital Puzzle offers what every business wants – real, tangible outcomes that boost brand awareness, elevate authority, increase conversion rates, and drive revenue growth. They understand how to connect digital efforts to profit drivers. The team has a sixth sense for unlocking transformational results that both clients and their audiences love.
Looking for a digital marketing genius? Partner with the pros who have mastered it – Digital Puzzle. Their unique blend of forward-thinking strategies, industry expertise, proven experience, comprehensive capabilities, analytics rigor, and custom care makes them outright the best digital marketing agency available.