Social Media Management
Multiple platforms, different kinds of users, but everyone's a customer! We make sure that your brand stands out amidst all the noise on social media.
The digital world is growing at a phenomenal pace and having an active online presence is a necessity! Our tech-savvy team of social media experts help you develop your brand across multiple platforms such as Facebook, Youtube, Instagram, Twitter, LinkedIn etc. Seamlessly interact with the audience relevant to your brand and cut through the clutter. We customise your brand positioning on these platforms depending upon your product/service mix to ensure maximum traffic and customer engagement on your portals. What's the best part of all this? Once your campaign is live, you can easily monitor performance and analyse results.
SMM Process
Brand Vision
The first step is to create a new visual map for your brand. This makes you easily recognisable and helps set your own brand language which customers can easily identify with.

Tailor-made Strategies
For your brand to make an impact, we strategise differently for each social media platform to increase brand awareness and engagement.

Campaign Analysis
Keeping a track of the number of impressions made, responses generated is now easy to do. It determines the success rate and also outlines any loopholes that need to be plugged in.
Brand Vision
Today, customers are discovering brands through shared and sponsored posts on social media. It has become increasingly important for all brand communication to appeal to the eyes as there's no limit to which corners of the web your content might travel to. We delve into the intricacies of your product or service to make your first impression the lasting impression. After a comprehensive research of what your brand stands for, we create content that gets you easily remembered.
The most crucial aspect here is to understand the goal the brand is attempting to achieve, using various social media. While Facebook is more suited for the masses, Instagram comes in handy for visual storytelling, if you want your brand to be a conversation starter, then being a Twitterati is the best foot forward!
A brand vision helps create a way forward for all communication, strategy, visual identity that is to follow. Whether you have a brand vision or not, we have the right tricks up our sleeve to make your business a success online!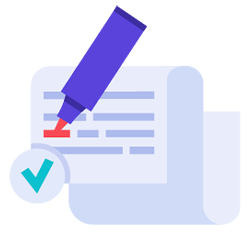 Tailor-made Strategies
Brainstorming for content that creates an impact is what we try to achieve from our social media strategies. Be it growing an existing brand organically or curating content for personalised ads for a brand that's new on the block, our socially super-active netizens are here to help!
Each social media platform has a different objective to fulfil and that forms the basis of customising campaigns for each brand. Mirroring content in the initial stages can be necessary for certain businesses but it always helps to feed the consumer something new! We specialise in moment marketing, which is about keeping the pulse on the latest trends. These topical posts help to leverage your brand and gain maximum engagement.
With brands fighting for a space in the consumer's mind, we strive to work towards combining the best content and innovative technologies for your business to grow.
Campaign Analysis
There is no joy that can be compared to watching your strategies and campaigns taking form and going live. All care is taken to ensure that your brand reaches maximum visibility. What helps give credibility is the data. This data can help identify when your consumers use their choice of social media platforms, how they interact with you, what is their perception, etc.
The above factors are a necessity for a brand to grow. A well planned campaign, backed by practical data and numbers can help you better your content and increase your engagement rate. A thorough campaign analysis can pin-point which post was 'liked' or 'shared' the most, what didn't resonate with your target audience etc.
Our digital analysts are always prepared with performance reports to build your brand with as little hiccups as possible.